Click Activities.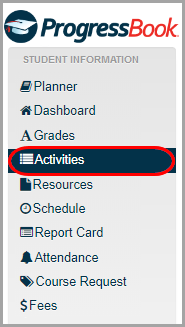 On the "Assigned" tab of the "Activities" screen, any activity marked "Redo" has been sent back from your teacher for you to try again. Discussions cannot be sent back for redo. Click the activity name.

The "Activity Details" screen displays. Click Begin.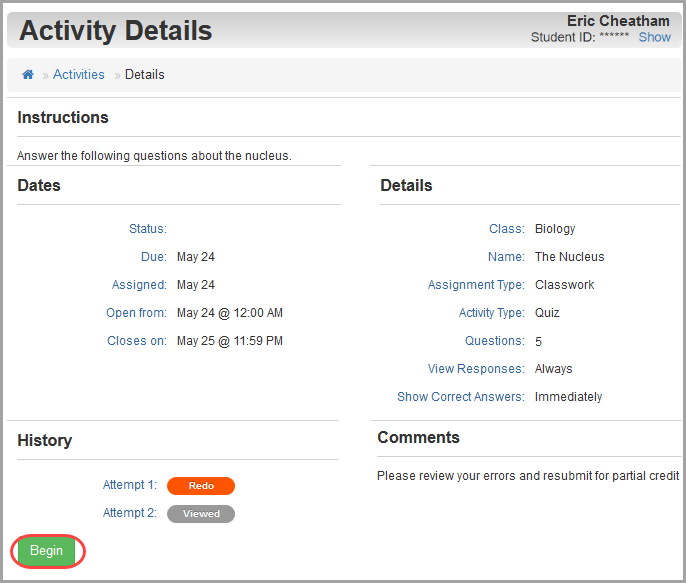 Any question marked "Redo" is enabled for you to try again. Note the teacher's comments, if any.
Answer all questions that are enabled.
When you are finished, click Save & Exit.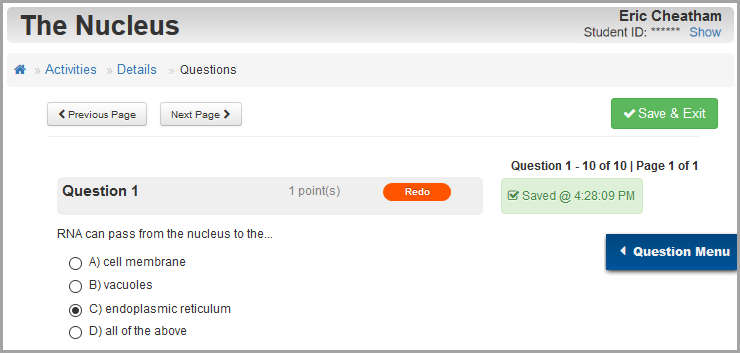 Click Submit for grading.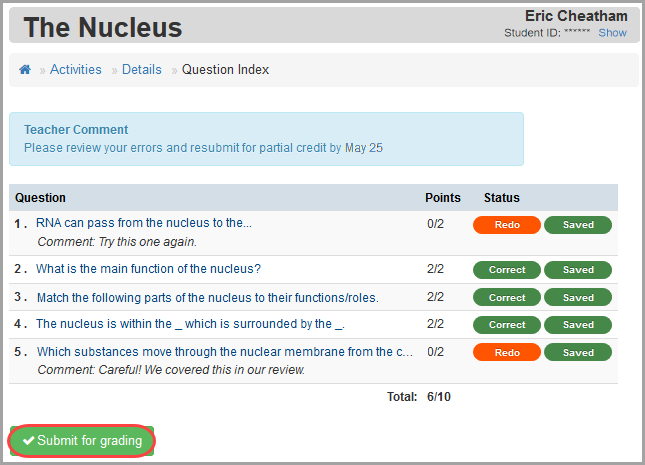 The "Submit Answers" popup window displays. Click Ok.

A confirmation message displays. Depending on your teacher's setup, you may be allowed to review your answers after submitting the activity for grading. If the questions still display as links, you can click them to review your answers.