When you sign in to ProgressBook, the "Planner" screen displays, providing an overview of your upcoming work. This article lists various options you can use to navigate to other screens (or obtain additional information on the "Planner" screen) within the application.
navigation bar – click an item in the left menu to go to that screen.
username drop-down list – select options within this drop-down list for managing your account.
online help – click Help to view online help topics.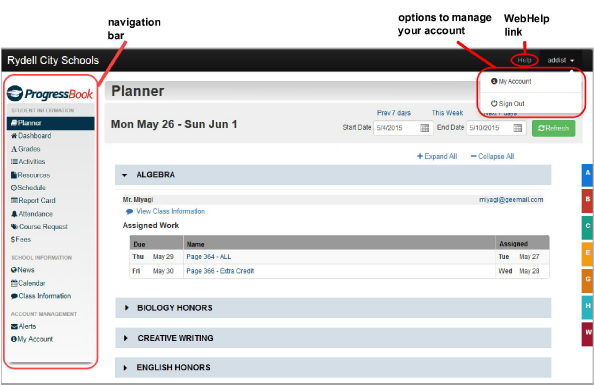 Student ID – click Show adjacent to the asterisks to display your "Student ID" number. Once shown, you can hide your "Student ID" number by clicking Hide.