If your district allows it, you can view or update phone, email, and address information for your child's contacts.
Click Student Contacts.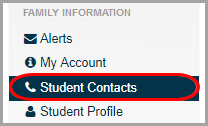 The "Student Contacts" screen displays. Information for the student's primary contact displays by default with other contact names listed in the right column as well. Click the name of the contact whose information you want to view or edit.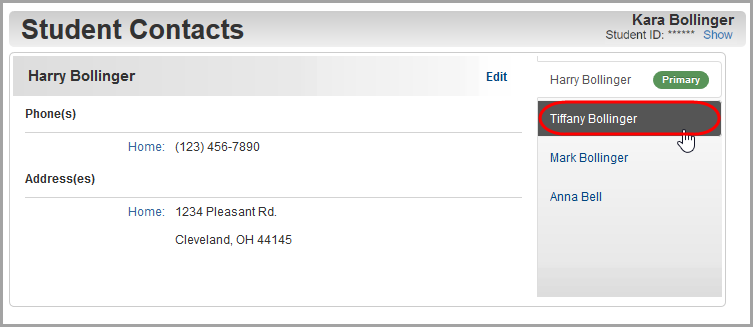 Optionally, if you want to edit the contact's information, click Edit.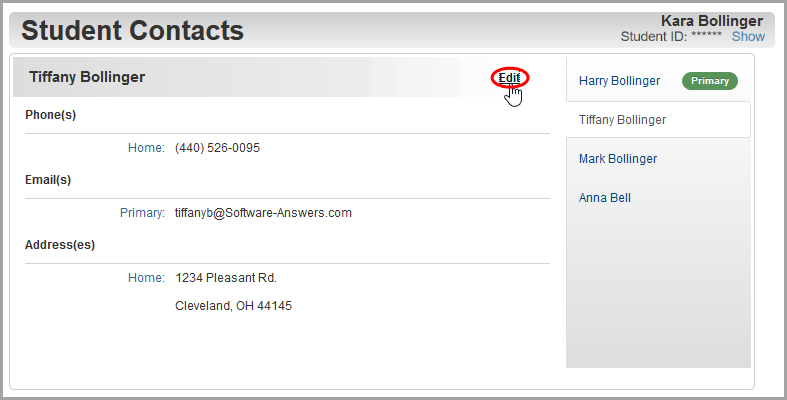 If "Edit" was clicked, modify existing fields as required/necessary.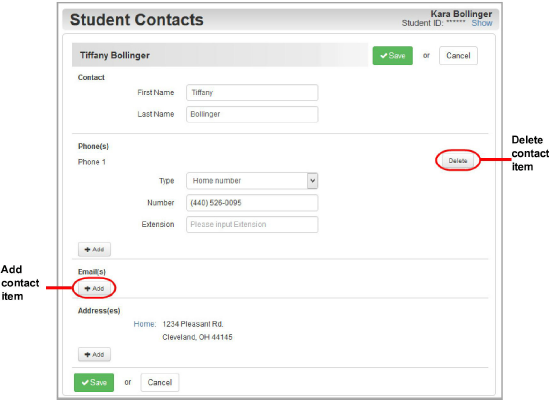 Click Save.
Deleting a Contact Item
Click the Delete button in the appropriate section. A confirmation message displays.
Click Ok. A message displays to confirm that you successfully deleted the item.
Adding a Contact Item
Click the Add button in the appropriate section.
Enter required information into each field, as appropriate.
Click Save.